What research suggests
Extensive research has shown that the more years people spend in full-time education the longer they are likely to live, and the more years of good health they are likely to enjoy.
Does the same apply to people who take part-time adult education classes? This article presents evidence for the benefits of both full-time and part-time adult education:
People with more full-time education tend to enjoy better health

Some adult education activities appear to have health benefits in their own right

Adult education may have protective health effects

Does it matter where we learn: at home or in a class?

Is it adult education or the people who attend adult education classes?

What could you study – and when?

Are courses expensive?

Conclusions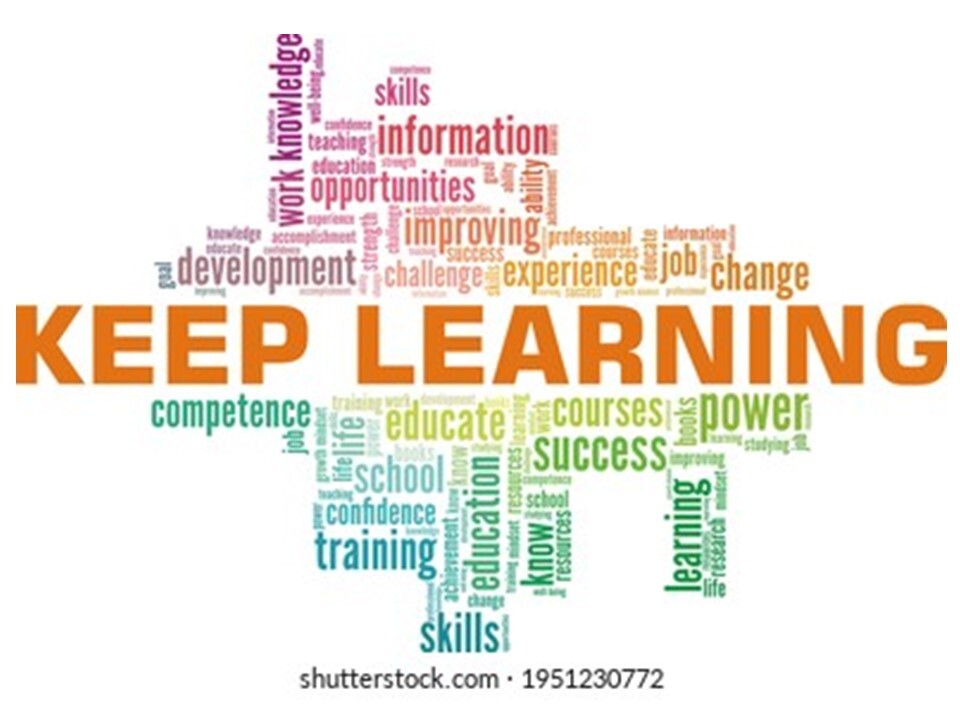 People with more full-time education tend to enjoy better health
A 2020 review of evidence from 26 OECD countries for the years 1995–2015 concluded that 'Adults with higher educational attainment have better health and [longer] lifespans compared to their less-educated peers'.

Meanwhile, a US study published in 2021 found that fewer years of full-time education were detrimental to health i.e., 'In the richest large country in the world, with frontier medical technology, expected years lived between 25 and 75 declined for most of a decade for men and women without a 4-year degree, even prior to the arrival of COVID-19'.


'Life expectancy in adulthood is falling for those without a BA degree.'
US Study, 2021
Some adult education activities appear to have health benefits in their own right
These beneficial activities include learning a language, involvement in the arts, and exercise classes.
Languages
A range of studies suggests that being bilingual delays the onset of dementia. For example, a 2019 study found that bilingualism delayed the onset of dementia by an average of four years, while a 2020 meta-analysis of published research concluded that, 'We have demonstrated converging evidence that bilingualism is indeed a protective factor against the symptoms of Alzheimer's dementia'.
Attending adult education language classes doesn't necessarily mean people will become bilingual, but the process of learning another language (and its different grammar, pronunciation and vocabulary) is likely to help build a cognitive reserve to help delay the onset of dementia. Cognitive reserve is the brain's ability to resist or delay the effects of damage or ageing of the brain.
The arts
'How the arts affect your health' was the focus of the US government's NIH News in Health in June 2008. This reported that 'Scientists are finding that the arts can benefit both your mental and physical health. Many scientists agree that the arts can help reduce stress and anxiety, improve well-being and enhance the way we fight infection'.
Community-based creative-arts adult education and art therapy initiatives are of significant value to a 'mutual' recovery and wellbeing agenda involving practitioners and adult learners/participants. This was the verdict of Research Council funded research published in 2016. According to the researchers at Oxford University, both group-singing classes and craft classes appeared to have positive benefits for physical and mental health and for satisfaction with life.
In the UK in 2017, the All-Party Parliamentary Group on Arts, Health and Wellbeing published a report which identified five different ways, in health and in other settings, that the arts can potentially contribute to health and well-being, including 'Arts on Prescription' and arts therapies.
Together, these examples suggest that adult education arts classes – for example art, music, dance and drama – are likely to have health benefits.
Exercise classes
The health and economic benefits of exercise are well known. For example, many billions of pounds are spent treating diseases such as type 2 diabetes, which could be prevented if we did just 30 minutes of physical activity five times a week. That's according to the Academy of Medical Royal Colleges, which has described exercise as a 'miracle cure'.
Adult education programmes are well placed to contribute to improved health, as they typically include a range of different exercises, from badminton and fitness classes to Tai Chi and a range of dance classes.
Adult education may have protective health effects
Protective health effects have been suggested by a number of studies. Here are just a few examples from a growing body of research that indicate the physical and mental health benefits of adult education.
Staffordshire Community Learning Service
A survey of 2,000 adult education students in Staffordshire, reported in 2021, found that, 'Almost all (99 per cent) of students reported some health and wellbeing benefits following their adult-learning course'.
Department of Education
Mental health benefits have been reported in a number of studies, most significantly government research, into the effects of short, part-time courses for adults who experiencing mild to moderate mental health problems. This research, carried out in 62 local authority areas in England and published in 2018, found that the, 'Average wellbeing of learners completing a course, compared to the overall population, moved from significantly below average to around the average following their participation [in the courses]'.
In addition, 29% of learners showed significant improvements in their mental health and wellbeing, according to the validated Warwick-Edinburgh Mental Health and Wellbeing Scale'.
The message is clear – individuals who continue to learn throughout life are likely to build additional brain reserves – which can lead to healthier lives and healthy lifestyle choices.
Department of Education (2017 report)
University of Warwick
According to the University of Warwick's 2017 report 'Adult Education: Important for Health and Well-Being', adult education helps to:
keep individuals well and supports longer and productive lives.

meet major challenges such as ageing, loneliness, mental health and well-being, and community cohesion.

save money in the NHS and the social care system.
Baltimore, Maryland (various universities)
A 2018 study from the US, with a nationally representative sample of US residents aged 50 years and older, found that adult education helped offset the disadvantage of having fewer initial years of full-time education.
The study reported that, 'Approximately 3%–5% of the effect of formal education on self-rated health was mediated by lifelong learning activity', and that, 'ongoing participation in organised learning activities is beneficial for health in later life'.

Local government
Adult Continuing Education (ACE) plays a vital role in supporting learners on their journey to learn skills to enter, return or to progress in work.
As well as the economic benefits, ACE reduces loneliness and makes people happier, healthier, more confident, capable and resilient.
Local Government Association ('The national voice of local government')
In 2020, the Local Government Association provided guidance for ACE to local authorities: 'ACE is associated with healthier lifestyle choices and better understanding and management of health conditions. It has been linked to increased life expectancy and prolonged independent living among elderly people, and there is a clear correlation between the level of education and diseases such as heart disease, stroke and diabetes, which represent a huge cost to the health service'.
Does it matter where we learn: at home or in a class?
One advantage of attending a class (virtually or ideally face-to-face) is the opportunity for social interaction and to make new friends. This has a number of potential health benefits.
This matters because conversely, loneliness and social isolation increase a range of health risks, including dementia, heart disease and stroke.
Is it adult education or the people who attend adult education classes?
It may be that people who attend adult education classes are already likely to be pursuing healthy lifestyles. In that case, attending adult education classes may be a symptom of existing healthy behaviour rather than a specific cause of good health. We know for instance that graduates are less likely to smoke than non-graduates, and that adult education often attracts graduates back into education.
However, there also appear to be health benefits for people who leave school without qualifications and then gain qualifications later in life.
The brain continues to develop well into adult life, and we have identified earlier the reported benefits for health and well-being of a number of specific education programmes offered to older adults. This suggests that education later in life has some protective effect on people's health.
What could you study – and when?
From beginners' Spanish to a BA in biology, from cookery to gardening, and from the arts to IT, there is a huge range of adult education options to stretch your mind, both in the classroom and online.
You can usually study in a class setting in the day or the evening and sometimes at the weekends and holidays too, and the possibilities for online learning are even greater.
Are courses expensive?
Funding and education priorities
Funding for adult education in England has been significantly reduced over the years. This has resulted in a sharp drop in the number of adult learners and a 50% reduction of spending on adult education since 2010.
Priority has often been given to basic education, vocational courses, or courses leading to qualifications. As a University of Warwick report comments, the value that adult education provides is at serious risk of being lost due to education policies that are pre-occupied with apprenticeships, skills, and qualification reforms.
Free courses
Free adult education courses have tended to be specifically for people who left school early without qualifications or to help people who are unemployed to get qualifications to improve their chances of finding work. For instance, one government programme that started in April 2021 offers 400 free skills courses in subjects such as engineering and healthcare.
Publicly funded courses
Publicly funded adult education courses in the UK are partly subsidised – for instance by local authorities – but students are expected to pay a significant contribution through a course fee.
For example, in 2021/22:
a one-hour-per-week beginners' online Spanish class for three terms in one London local authority would cost £288.

a two-hour-per-week Spanish intermediate course would cost £665 a year.

one-month digital skills courses cost £78, with some basic courses being offered for free.

To help with affordability, course fees are often charged by the term rather than by the year.
University of the Third Age (U3A)
Fortunately. there are some lower cost alternatives, in particular the University of the Third Age (U3A) which offers a wide range of courses for those who are no longer in work: typically, retired people. Because the courses are usually taught by volunteers – often in members' own homes – the annual membership fee can be kept low, usually less than £20 per year.
Conclusions
Many different types of research have reached similar conclusions about the benefits of adult education:
People with more full-time education tend to enjoy better health.

Research into adult education suggests that it promotes mental health and well-being, and it may also have physical health benefits.

Some of the activities that are typically found in adult education programmes – such as the arts, learning a new language and exercise classes – appear to have their own health benefits.

The social interaction of attending adult education classes appears likely to help protect health too, given the proven health risks of loneliness and social isolation.
So, whatever your reason for attending adult education classes, there seem likely to be potential health benefits.
Hopefully, given an ageing population and the ever-increasing pressures on the NHS and social care, the government will begin to recognise the health benefits of adult education and move from its current predominantly employment-related approach to adult learning.
Reviewed and updated by Michael Baber, 2022. Next review date 2026.
_________________________________________
Other relevant articles on the Age Watch website:
We would welcome your feedback on this article – at info@agewatch.org.uk For references please also contact info@agewatch.org.uk