Would you like to increase your chances of living a long and healthy life?
If so, see how our evidence-based health information can help you.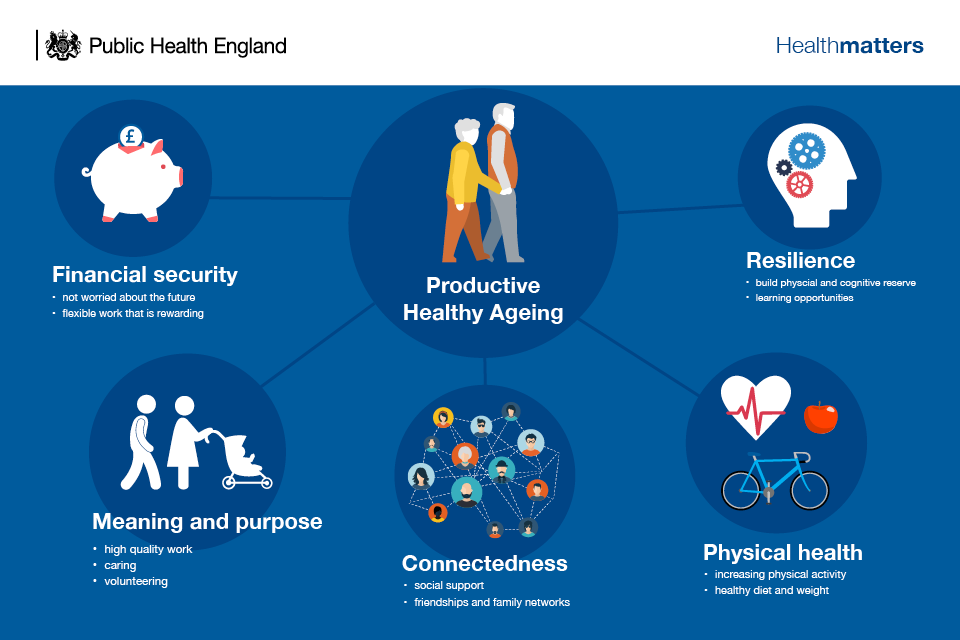 Here are some of the most recent health articles we've published:
What sleep problems might we experience as we get older? How might this affect us? What can we do to minimise or manage this?
What is organic food? Is it safer or more nutritious than conventionally farmed food? What food safety tips should we follow?
What are the possible health benefits of a Vegetarian Diet? On the downside, might you be missing out on some important nutrients?
Does our skin age because of what is going on inside our bodies, or what is going on outside? What can we do to slow this ageing?
Winter weather can bring snow, frost, and ice. Does it also bring health risks?
Might eating less help us live longer? What evidence is there, and are there any health risks if we eat less?
Does this help explain why people in Japan live longer – and is the adoption of more Western diets helping or hindering?
Resilience - is it important for your health?
Resilience - trendy topic or serious factor influencing our physical and mental health?
Adult Education - Good or Bad for our Health?
Extensive research has shown that the more years people spend in full-time education the longer they are likely to live, and the more years of good health they are likely to enjoy. What about part time education?
It's all in the Mind - Achieving a healthy Lifestyle
Most of us know what we need to do to pursue a healthy lifestyle – like eating healthy food, getting enough exercise, not smoking, not drinking too much alcohol, and eating only as much as we need. So, how do make sure we act on what we know?
Are active brains more resistant to dementia?
The 'cognitive reserve' hypothesis suggests that if we stay mentally active throughout our lives – for instance by developing new interests and skills – then this activity develops our brain and builds some form of reserve which helps protect against, or compensate for, dementia.
Do you find it difficult to get your weight down? If so, can keeping physically fit reduce the health risks? Can keeping slim compensate if you don't do much exercise?
Can we delay the process of ageing, so that we live longer and enjoy more years of good health?
Health Action Campaign works to encourage this nationally, by encouraging both government and health professionals to recognise that prevention is better than cure.
Our Age Watch project works to encourage healthy ageing at an individual level, by providing evidence-based information to help each of us see what we can do to improve our chances of living a long and healthy life.
Follow us at @HealthAction_UK
Health Action Campaign is a not for profit limited company - number 10753014, recognised as a charity by HMRC
Registered office: Dalton House, 60 Windsor Avenue, London, SW19 2RR
www.healthactioncampaign.org.uk info@healthactioncampaign.org.uk
For information about our Age Watch project, contact us at info@agewatch.org.uk